So it's been a while but finally me and Nemain had a sit down and manged to part with the booty we had collected and promised to give away. Can't remember what was up for grabs? Well then: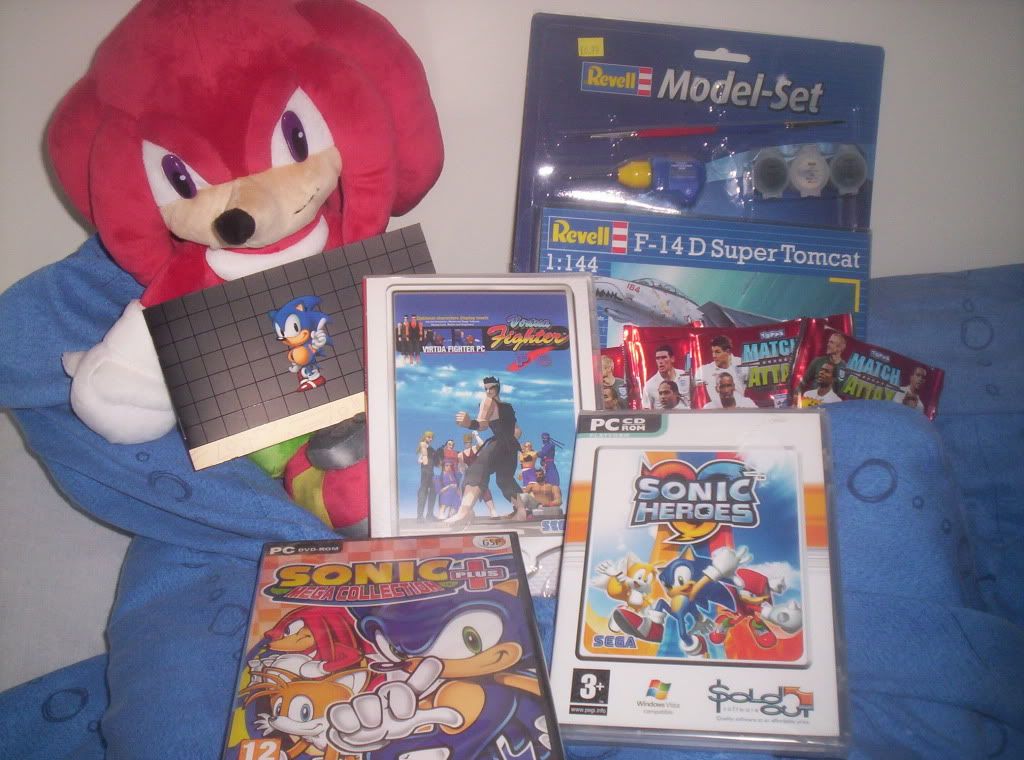 Click after the break to find out who has won what!
First up Sonic Heroes for PC, our winner is No1Phil who suggested we go to Alton Towers and win Plushies to give away to people… why would we do that? We're pirates! However his Emerald City Cocktails were a nice touch so congratulations see your prize below!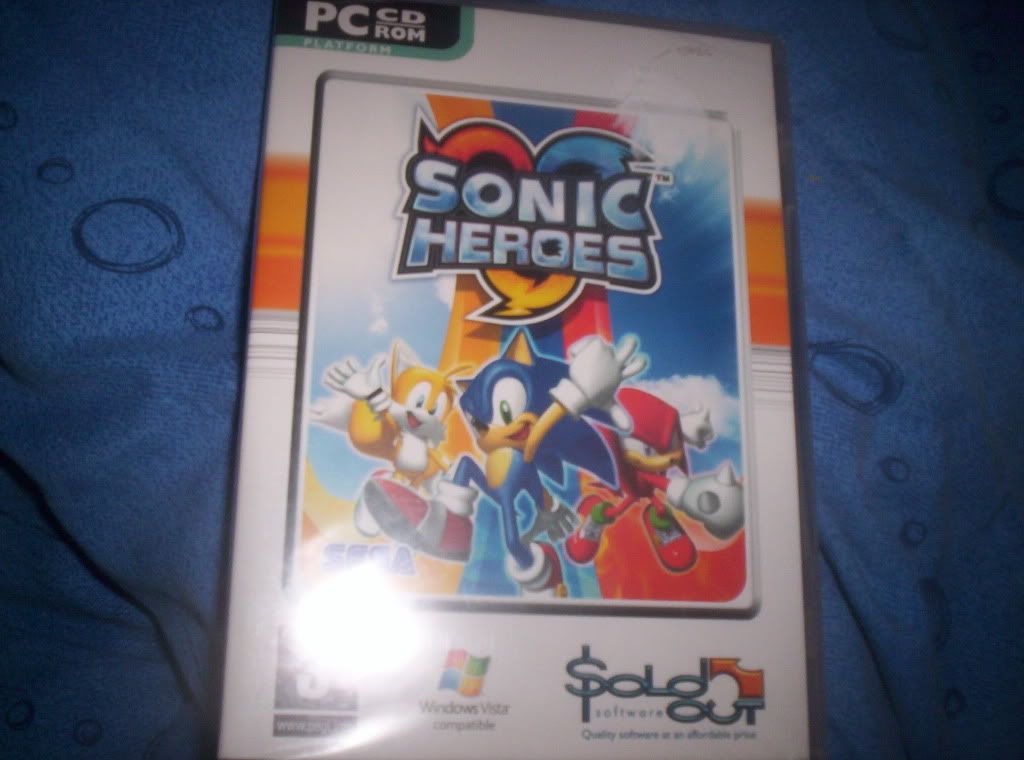 Secondly we have the Summer of Sonic booklet and we decided to throw in this little goodie, a Virtua Fighter game for the PC, this lucky limited pirate treasure goes to Biafra who suggested we travel to Texas and gave us a good number of options to get there with. Well done sir a UK exclusive item is on it's way to you.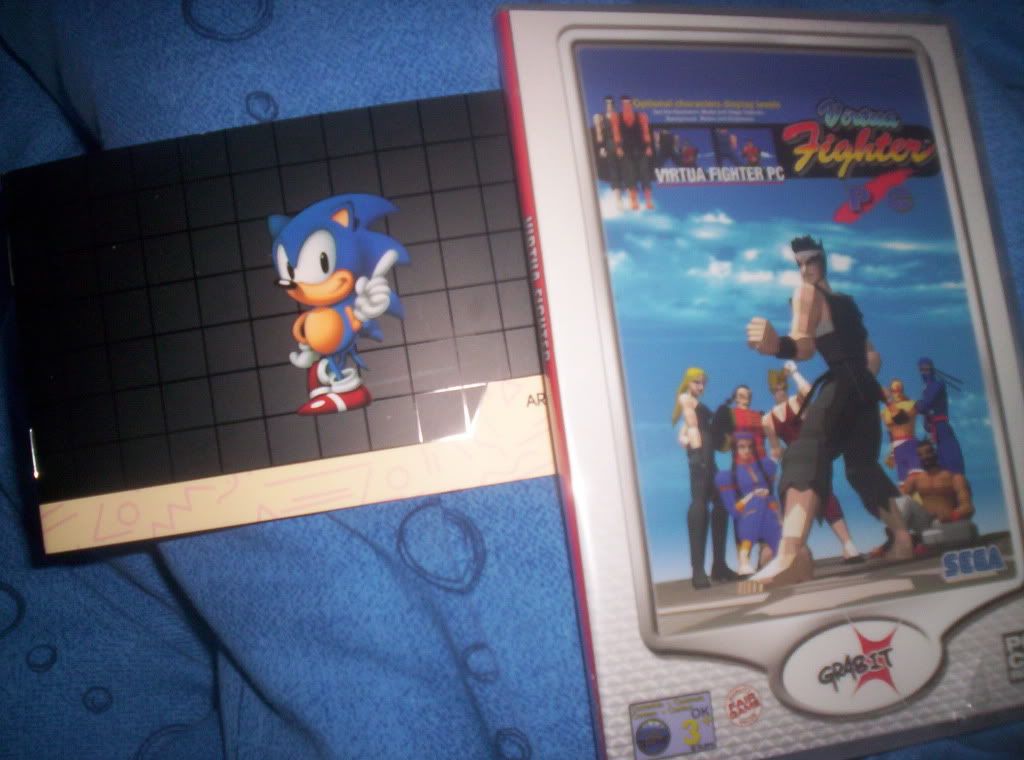 Next we come to the all fantastic Bewby Prize, a set of Match Attack trading card/sticker things, with the exlusive TESCO world legends extra card in each pack, and more importantly a rather rare find I found in the post office and one for the After burner or Top Gun fans, A model making kit for a F14-D Super Tomcat. the lucky winner of this is Tall Guy 91 who suggested that rather than avoid Eyjafjallajökull the Lolcano we snowboard straight into it! So sir for giving us lolz we reward you with lolz, but sadly no bewbs.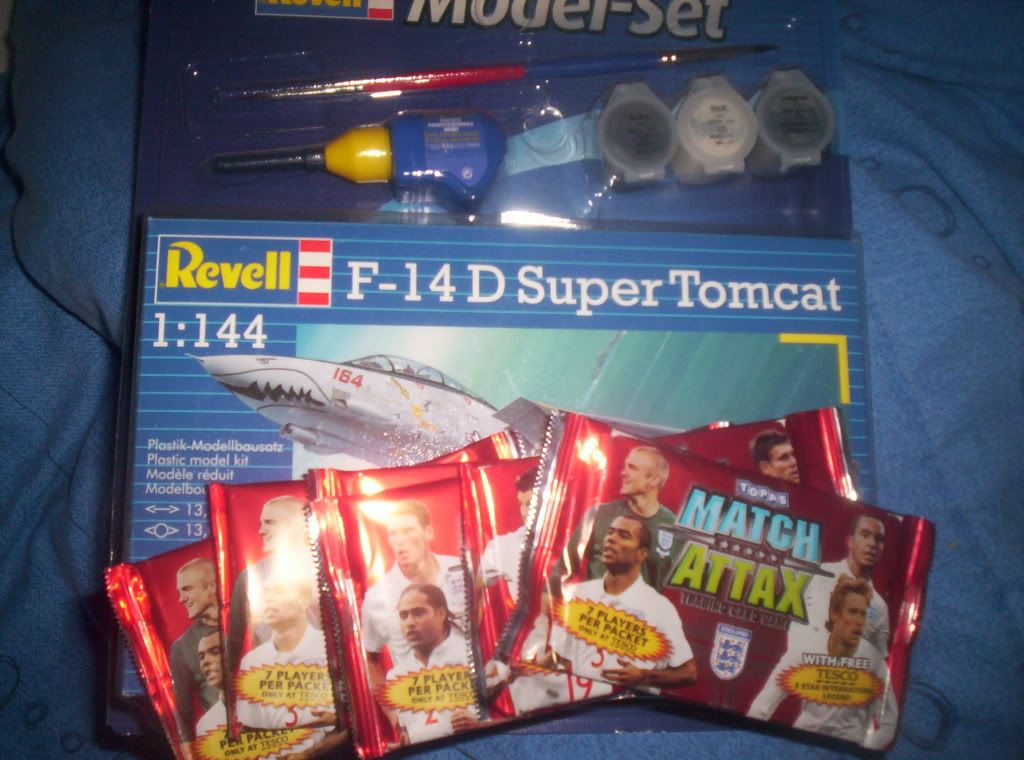 Up now is the Knuckles Sega Prize Europe Plush, a nice little bugger, trust me he's soft and cuddely and the lucky winner of this one should be greatful we're shipping him over, and that be Angryfox whom put so much effort into his post that he gave us both serious and a more fun/disturbing answer, so both an awesome suggestion and lulz, you sir get this awesome prize.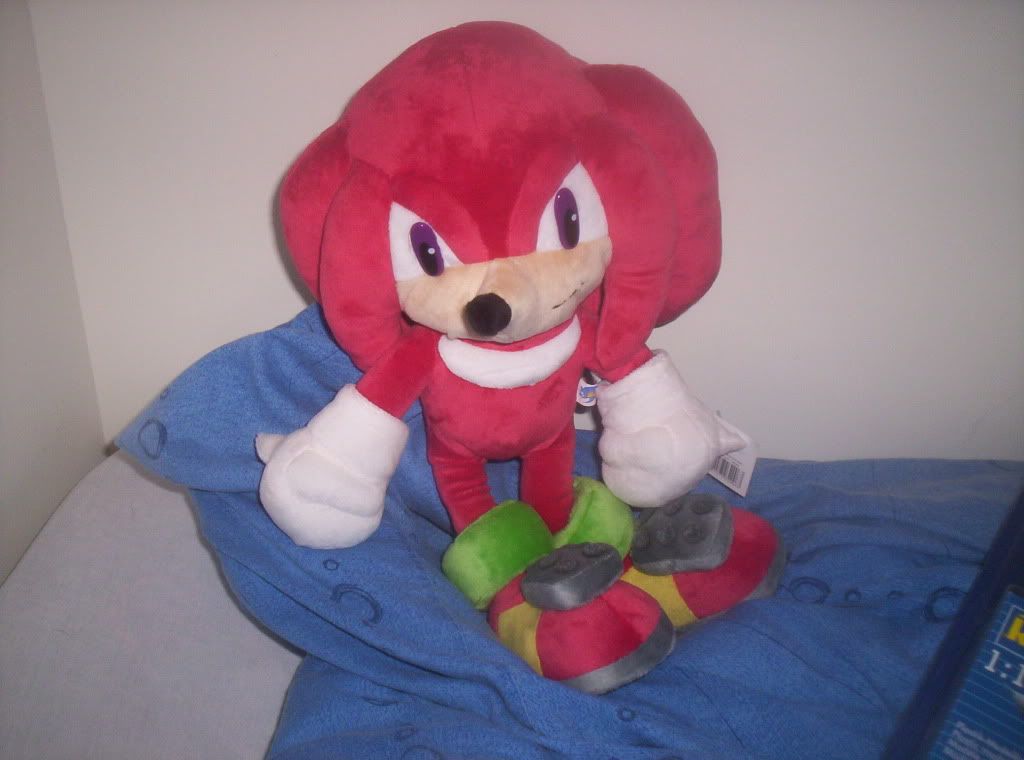 But wait I hear you say, there is one more prize! Sonic Mega collection + on PC. Well we put it to thought and decided that this prize was such a good one that we can't give it away that easily.
Well maybe there be another contest coming soon? You'll have to wait and see but let's just say while Me and Nemain are done travelling, Urth and Akhmin might have some adventures ahead themselves…
For those who have one, you'll need to send me your details to urtheart [at] gmail [dot] com  so I know where to post em and hope you enjoy em.
Turn around didn't notice your thing at the bottom, I'll do that too. Sorry, Caffeine and Excitement >w>
Spin

July 6, 2010 at 4:18 pm
Hey, congrats to all the winners! Got some good merch in there.
rainthebatfox

July 14, 2010 at 10:03 pm