Why was this not updated in so long? I blame the parrots, mangoes and the Government. In that order.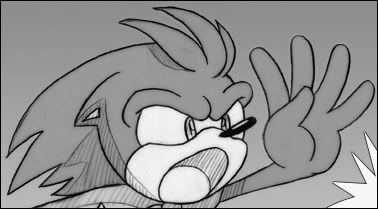 The newest update to DtN is now live. I'm currently working on future comics, getting them scanned while I have the time and resources to do so. Hopefully this means we will be back on track with weekly updates!
comiccommentor

December 16, 2011 at 11:11 am
Ookaay, wasn't expecting that o.o……..But looking at it now makes me think I should've expected something like this. >3<
ValorB

December 16, 2011 at 1:41 pm
Of course, this is a Nightmare for Urtheart, who would have been expecting…blood. :V
Shadowbane2009

December 17, 2011 at 7:28 am
Government is definitely and always to blame LOL…since after all they're like my sister…can't manage money worth shit lol
Ein Eagle Vanato

December 20, 2011 at 3:53 pm
Now why am i not suprised by this.
Seems Bman didn't take adorable jackles into account when he programmed T-bird XD