You'd almost think these updates would become somewhat regular…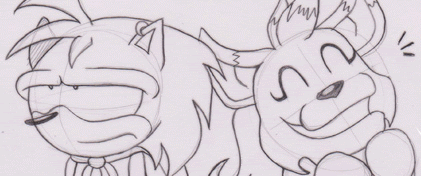 The newest DtN is now live. I think untold things are going on behind the scenes here… Is there some bad blood between demon and cyborg?
Spin

December 23, 2011 at 6:40 am
Yeah this isn't the turn I expected T to take, but hey XD Wonder what he remembers about Urth…
comiccommentor

December 23, 2011 at 9:37 am
That's how pretty much fall asleep almost every night. ._.
T.A Black

December 25, 2011 at 10:51 pm
Wait a minute…Is T still sore about the whole lack of taking over Emerald Coast thing a long while ago? Or maybe the demon is his one true weakness…